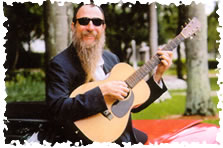 Rabbi Tuvia Bolton was born in Detroit Michigan and graduated from the University of Michigan with a BA in Philosophy in the middle of the turbulent '60's. After graduating he lived in Ann Arbor Michigan for four years, driving a delivery truck by day, and singing in four different bar bands; Black, Rock, Psychedelic and Country by night.
"The only thing that kept me sane was Rock and Roll music. It was the only harmony that was going on, Motown, Beatles etc..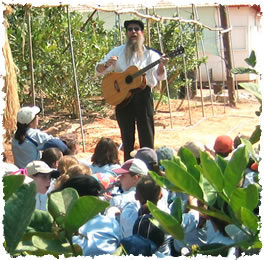 "In those days everyone was certain that ONLY they had ALL the truth and in fact they were all wrong; the result was bedlam.
"One of the best examples was Timothy Leary, the ex-professor that 'dropped out' to become the world-famous guru of LSD. He appeared in the U of M auditorium and spoke so beautifully, tens of thousands of people came to hear him and I was there; he was the leader of the generation. Then in the middle of the lecture he made some sinister remark about the 'theistic Jews and their Jealous G-d'. After the lecture I began to examine Judaism."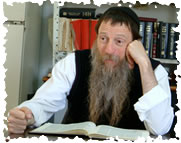 Bolton's searching led him to the teachings of Chabad Chassidim. When he traveled to New York and saw the Rebbe he became a 'Baal Teshuva' on the spot and devoted himself to Torah study day and night for four years."
"Today I'm a Rabbi. Leary and his ideas are dead, and the Jews and the Creator are still around."
Twenty Five years ago he moved to Israel, got married to his wife Rochel, received Rabbinical ordination in Bnei Brak and twenty years ago began teaching in the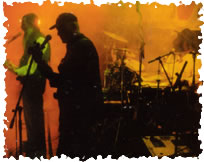 Baal-Teshuva Yeshiva 'Ohr Tmimim' www.ohrtmimim.org run by Rabbi Schneur Zalman Gafne in Kfar Chabad. Today he is still teaching there, has four children, two grandchildren, and lives in Kfar Chabad, Israel.
Approximately ten years ago he began composing music after a break of almost twenty years, and was immediately invited to appear on two of the most popular programs on Israeli television. Since then he has appeared many more times on Israeli T.V. and radio,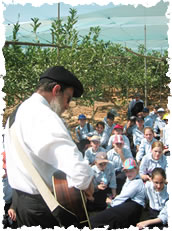 has released three albums and is working on a fourth.
His music is a mixture of Rock, Reggie and Pop style together with poignant words and ideas, often satirical and humorous.
Now, instead of just keeping him sane, the music is making Rabbi Tuvia and a lot of other people happy.
Bolton also writes a popular weekly Torah email that is translated in three languages and received by well over fifteen thousand people each week. To subscribe and to see past issues, please visit: www.ohrtmimim.org/torah.